After spending the first
6 weeks
to come up with a 
concept
(went through 4 rounds),
1 week
to
design the visuals
and 
12 weeks
to 
art direct and work with Tim
on the 5 visuals. 

(
We had to publish this project in 2 parts, as it is massive, please check out the making of the visuals here)
My team and I spent 

8 weeks

to get all the assets ready

, designed all the print ads and adaptations, built and animated the site,

as well as

produced over 30 different artworks.

The campaign is finally launched via

2million dollars worth of medias

.
-
It has been a really great experience working on this campaign, especially for the digital part (lots of trial and error).
The site was animated with "CSS Image Sprites"
. We did comeacross a
BIG BUMP
in between, because C4D doesn't allow us to export all the objects WITH the shadows. In order to create smooth animations with all the details and shadows, we had to
photoshop over 1200 trucks, 400 ferries, 1600 trams, lots of cows, lots of blinking lights, over 1000 bits and pieces of assets
.
Painful but I hope everyone enjoyed the outcome. THANK YOU!!! (more will be added gradually)
-
Client:
Kowloon Dairy 
Agency:
Alchemy Asia
Creative
: Bennett Leung & Me
Art Director & Designer:
 Me
Account Service:
Kiara Choi
Digital
: Graham Milosevic & Stephanie Siaw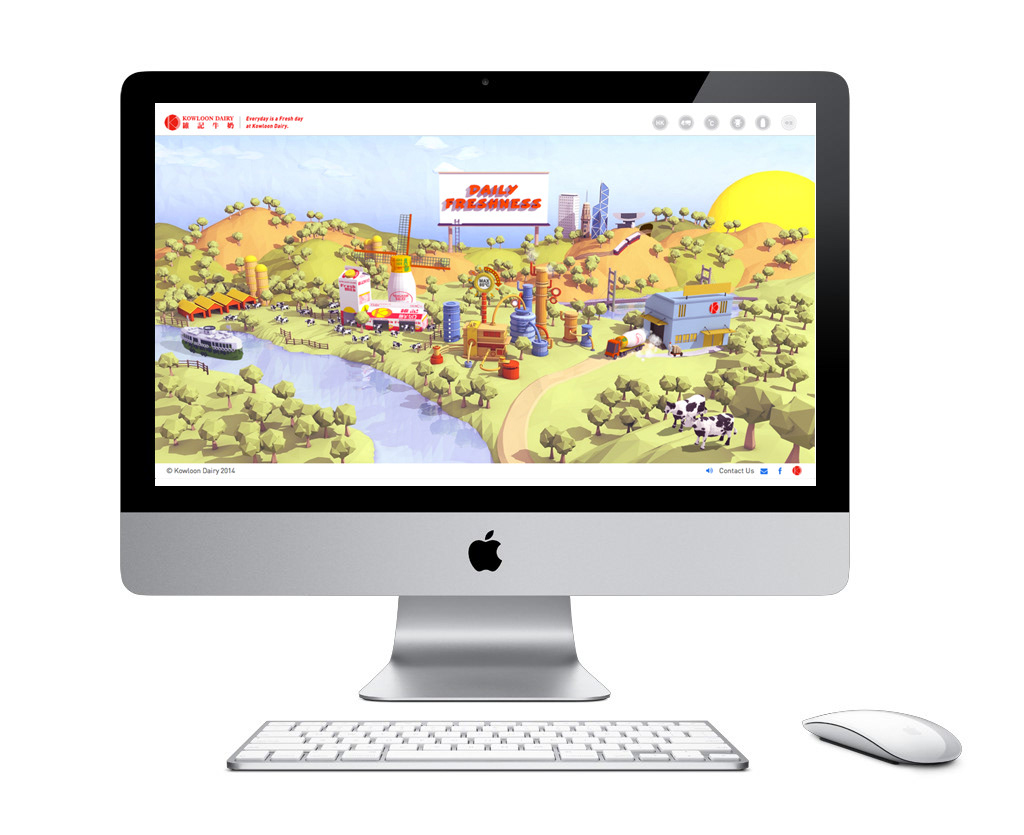 I did a rough gif stimulation of the animations here
–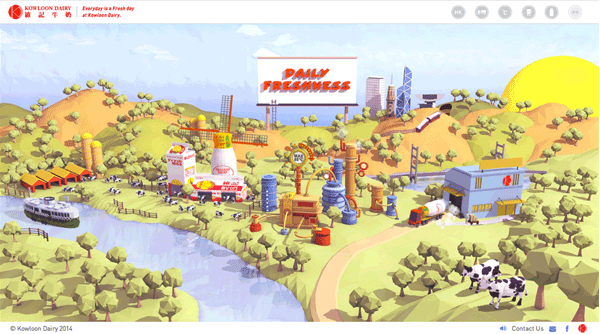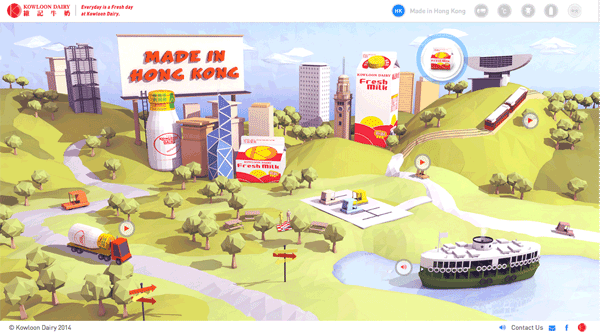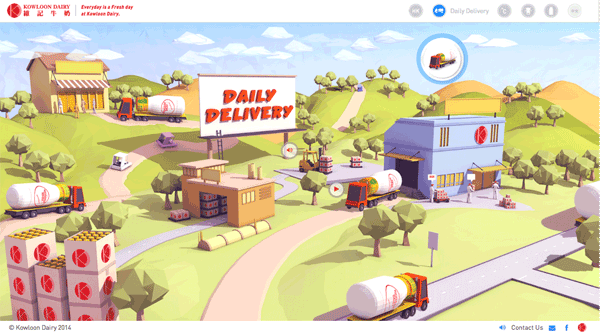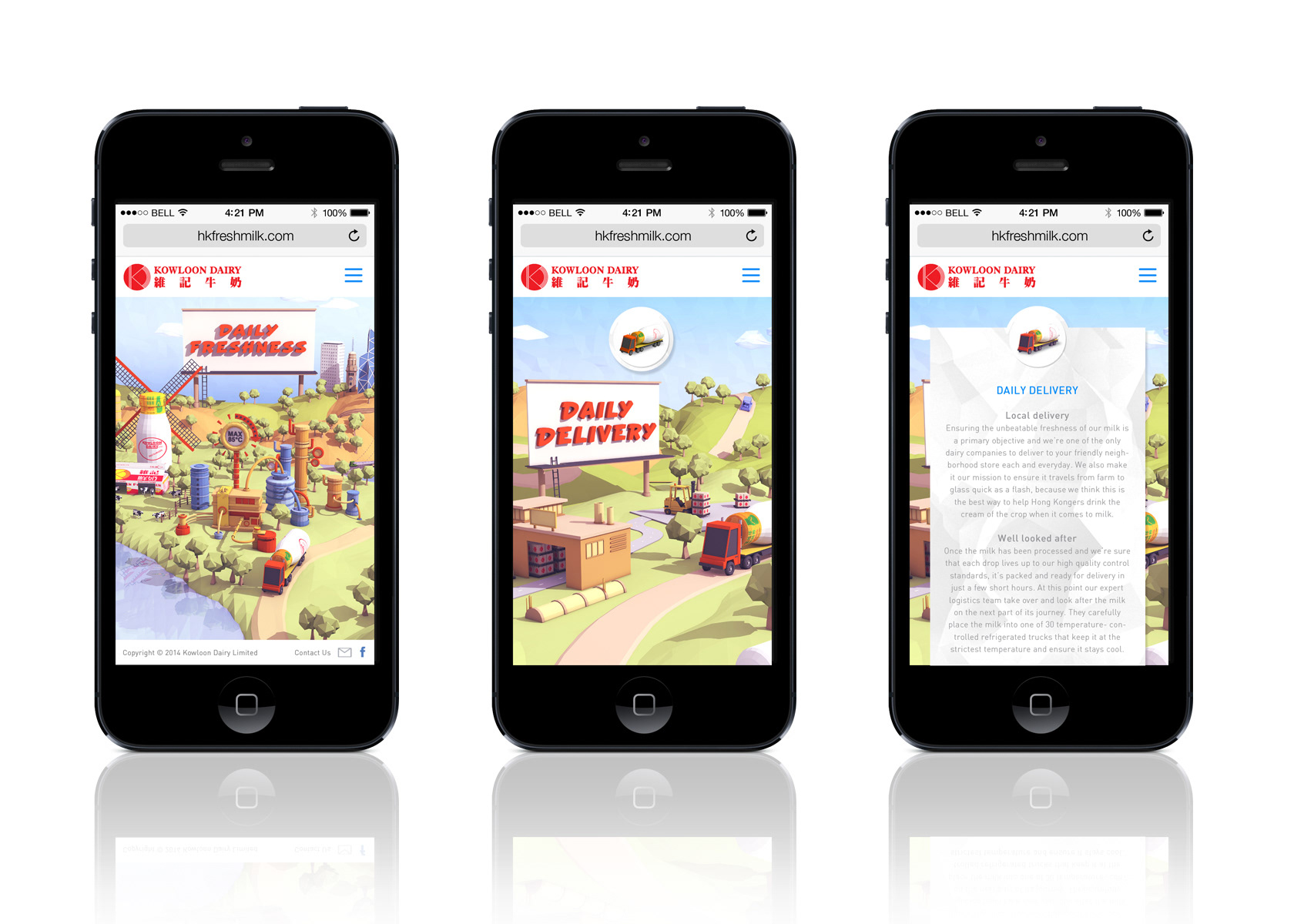 Did some posters for fun, in memory of the crazy css "sprites" we made..
Here's just a very little part of the assets..
–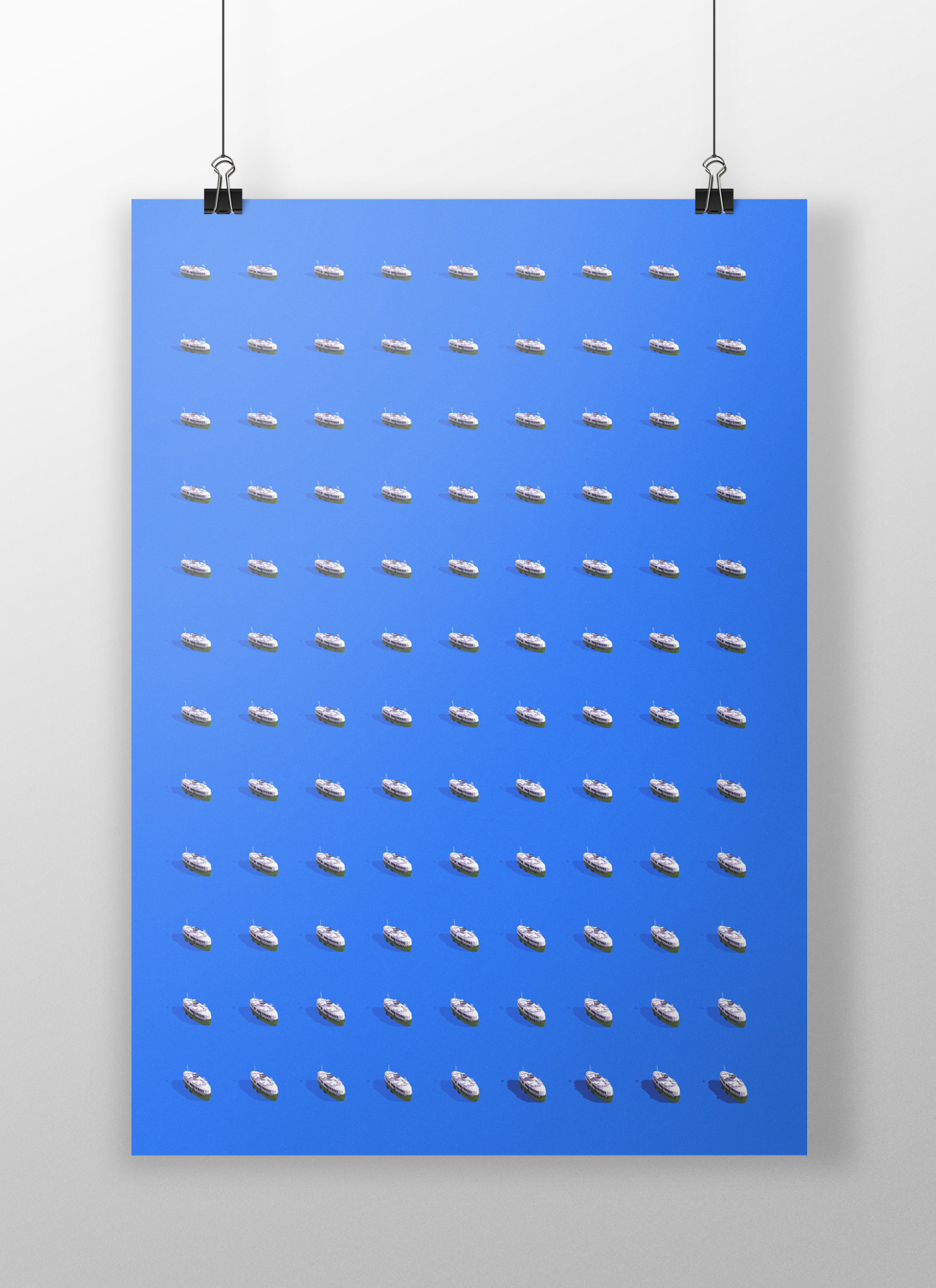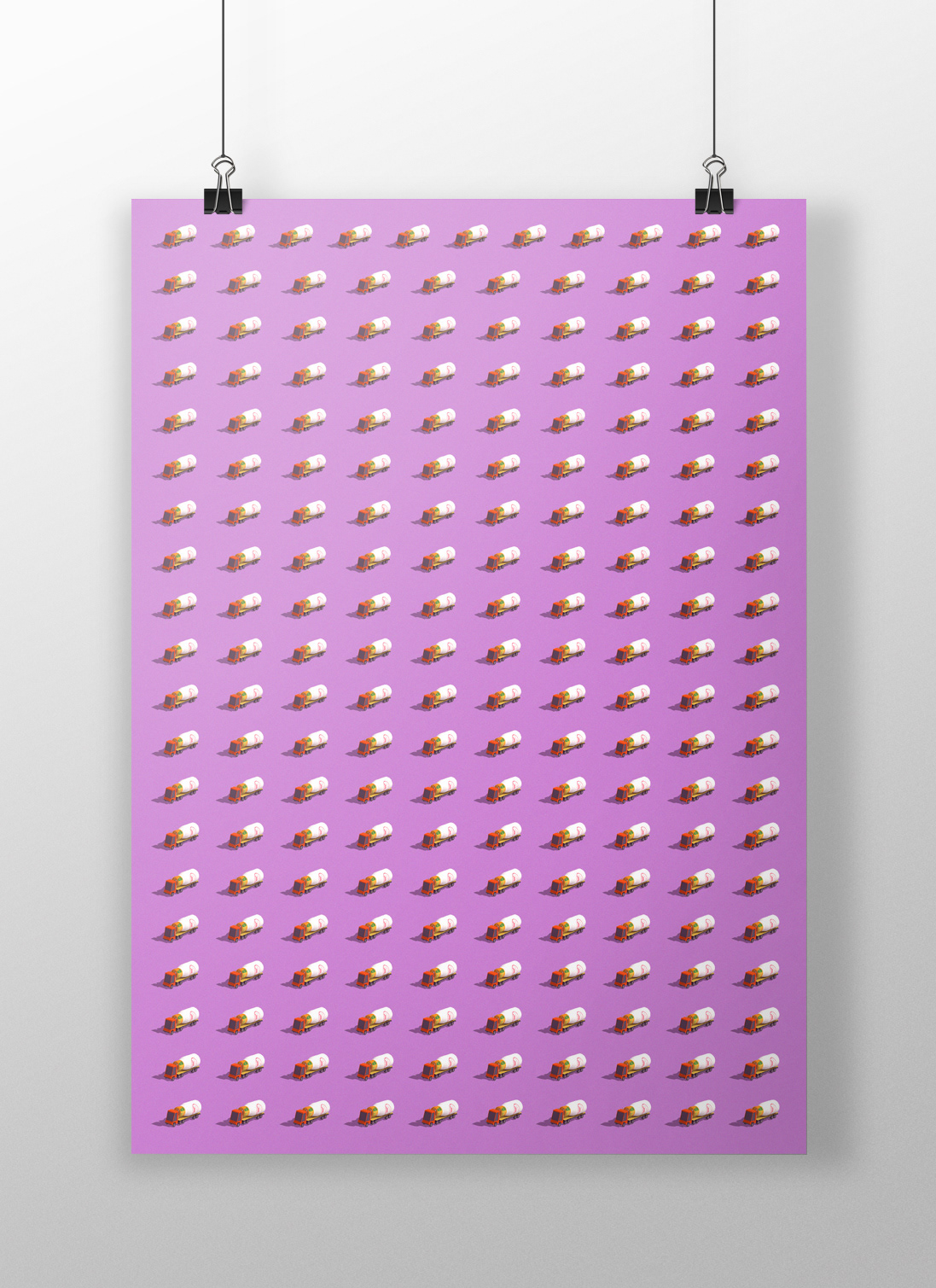 Extremely close up shot.. I did a little batch with
4 sets of reflections and shadows
I think I made 35 of these, photoshopped each sets individually..........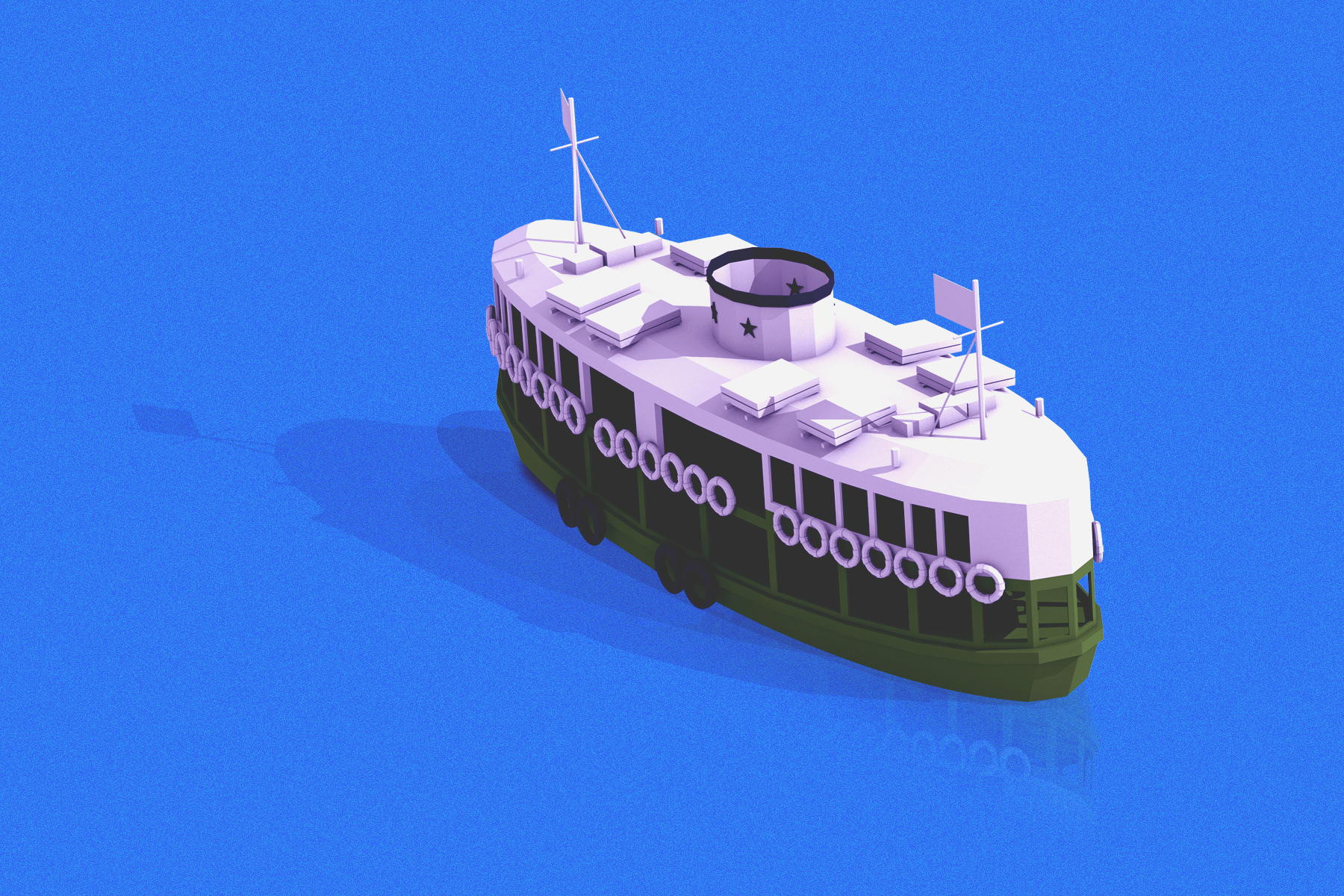 Newspapers (more will be added)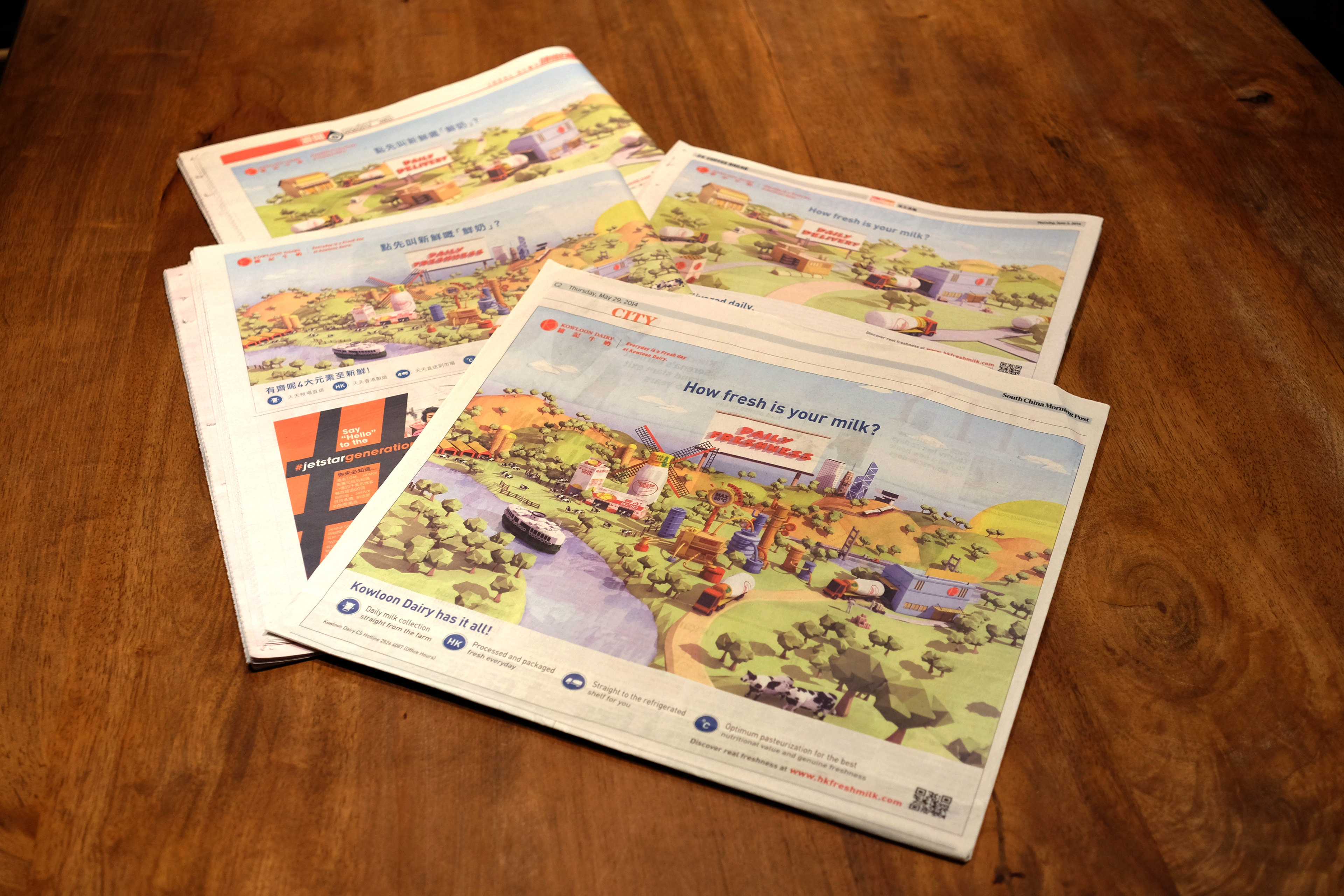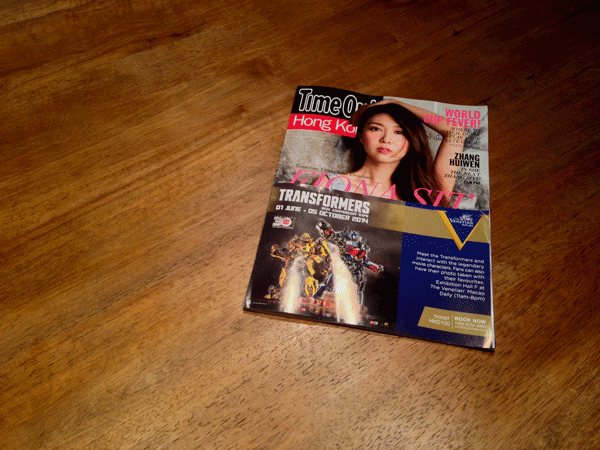 Outdoor medias around Central (giagantic milk carton came out nicely)
–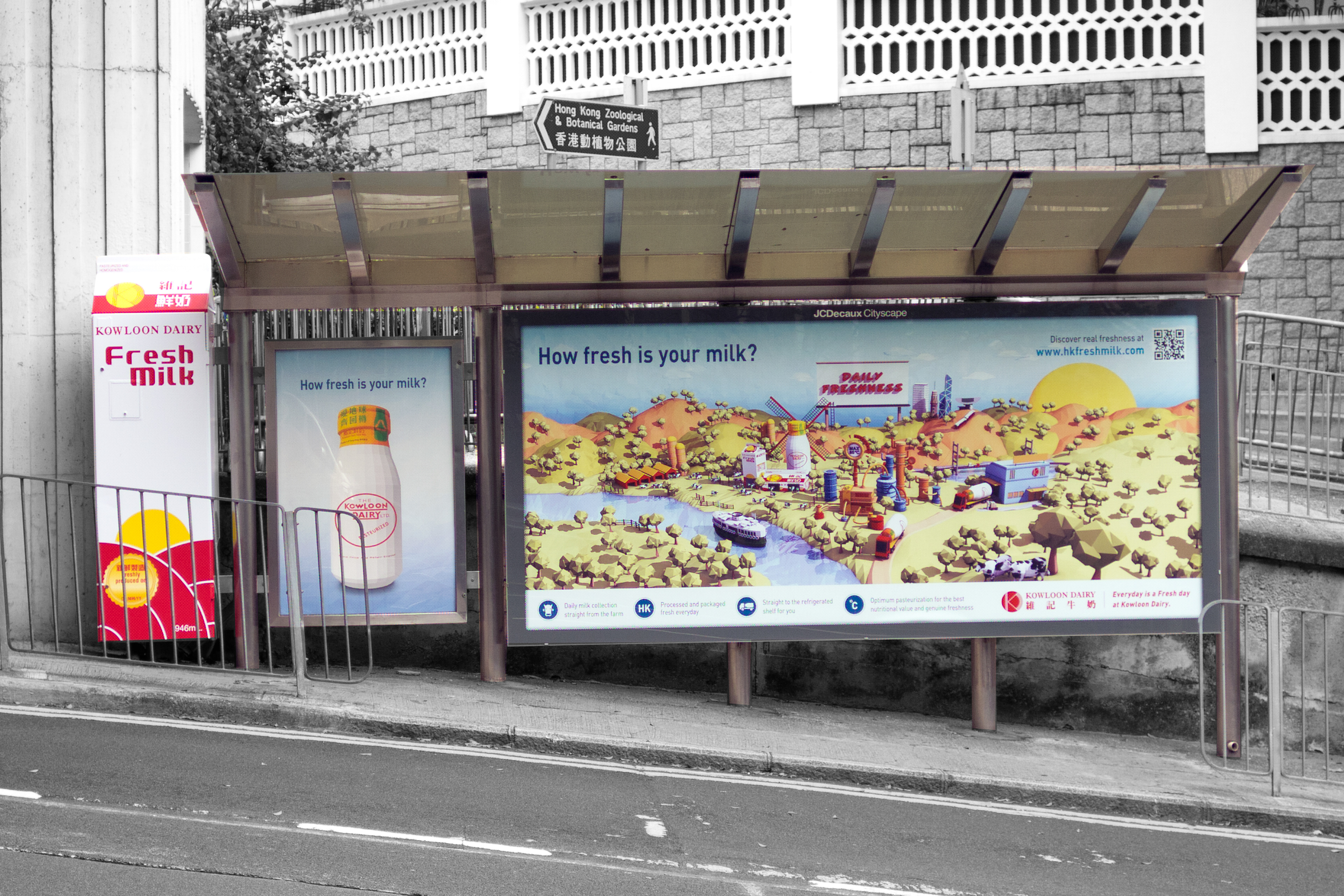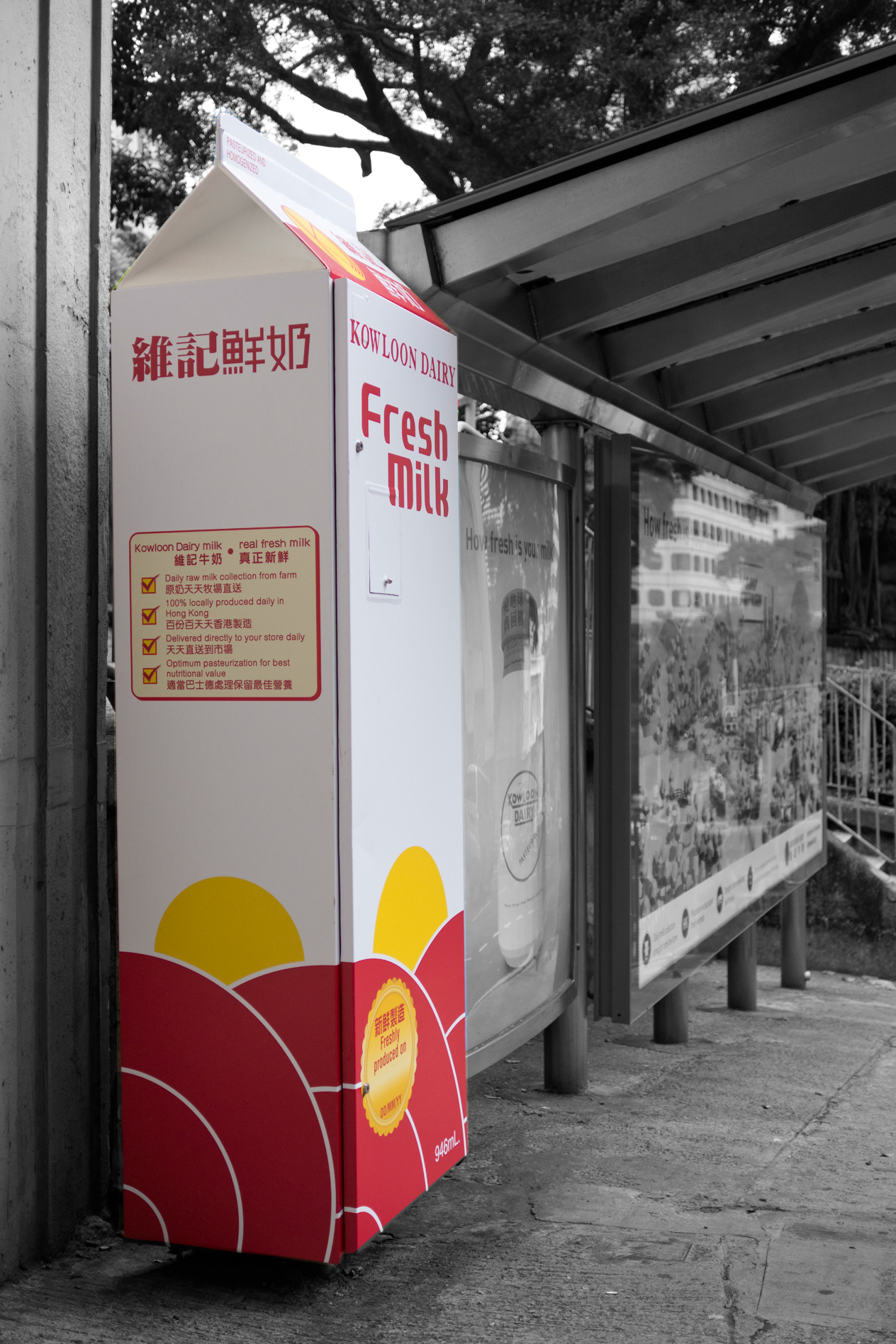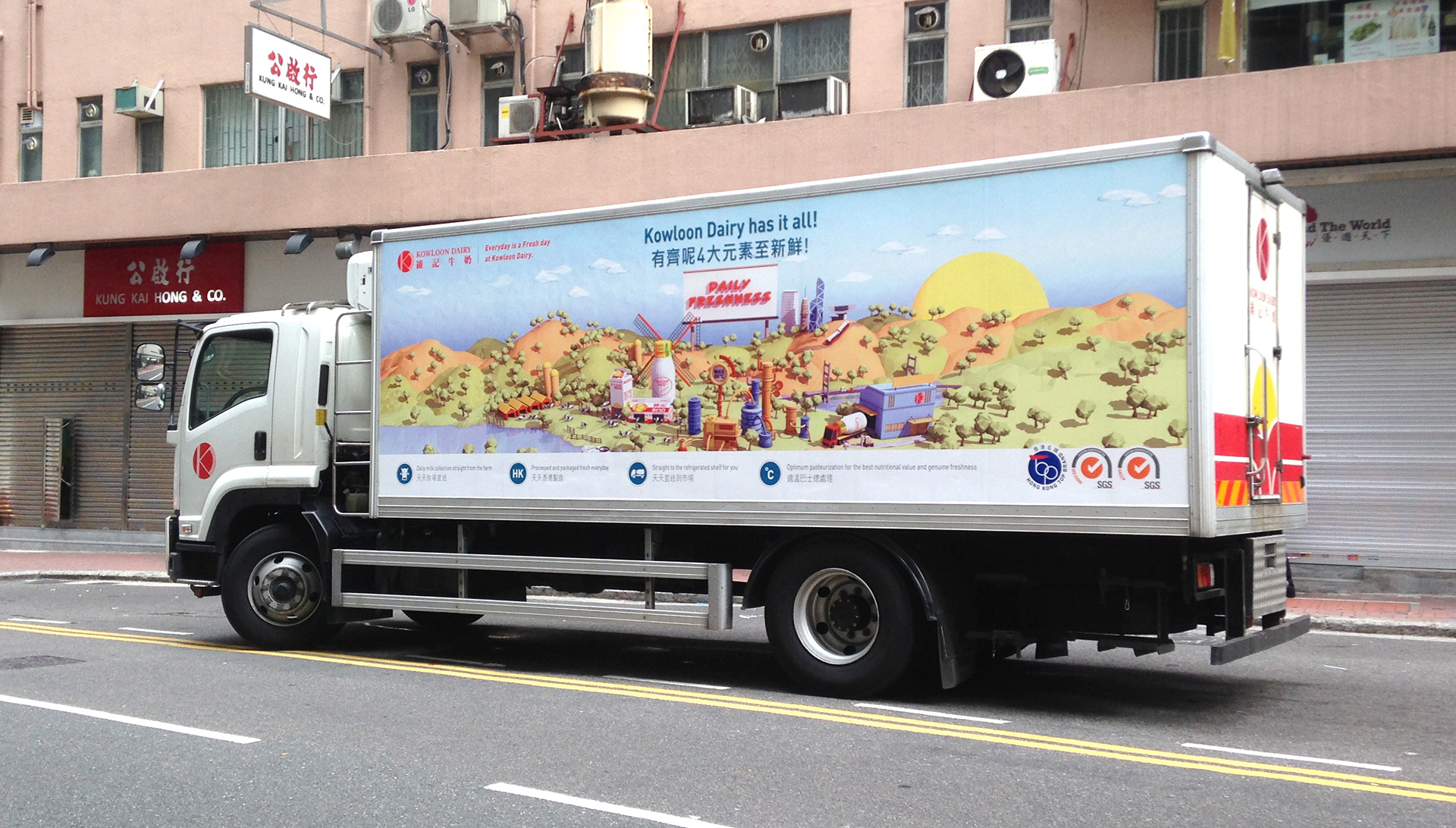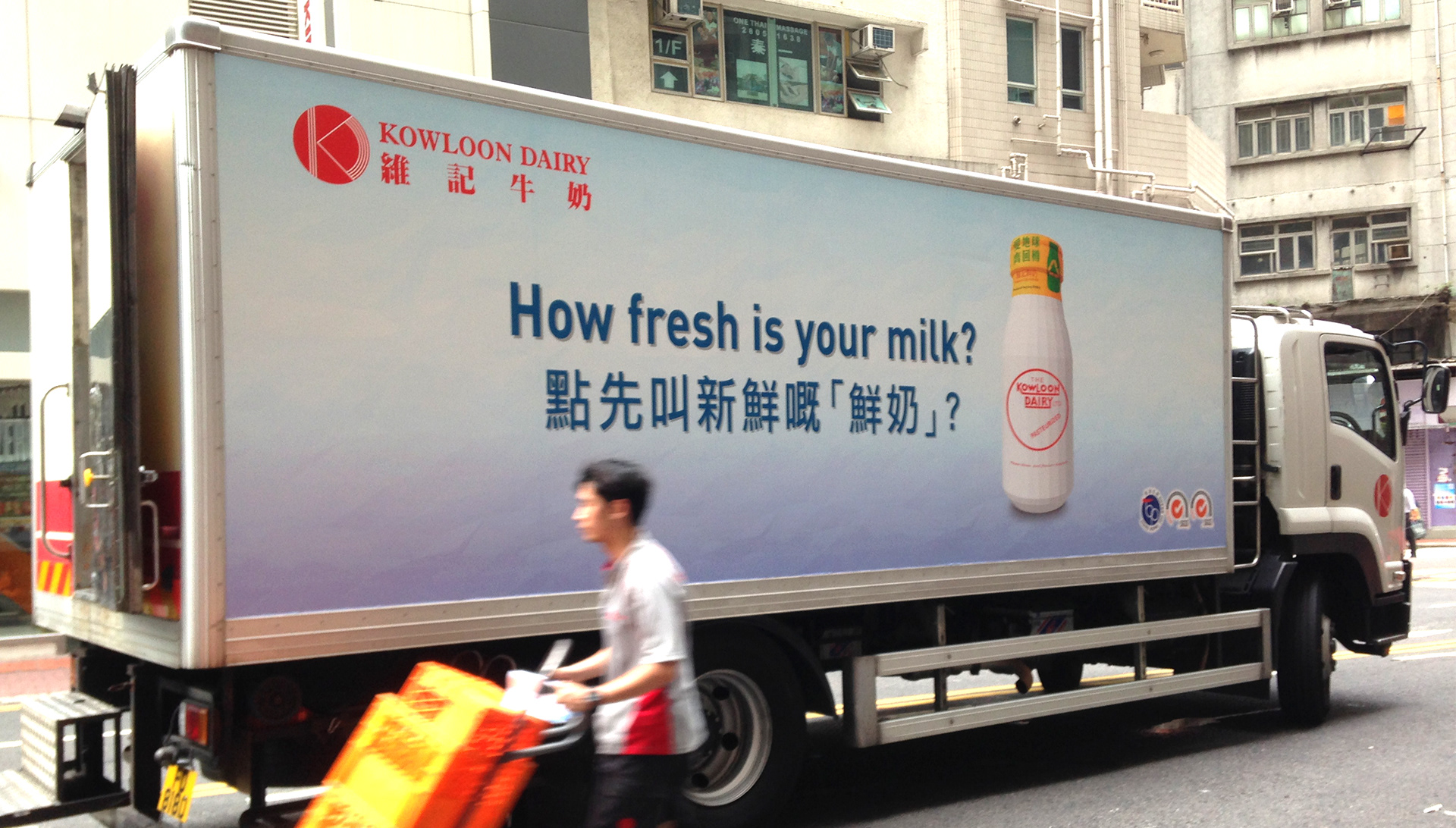 Did some POSM (wobblers and shelf stripes)
available at supermarkets, 7-11 and CircleK (more will be added)
–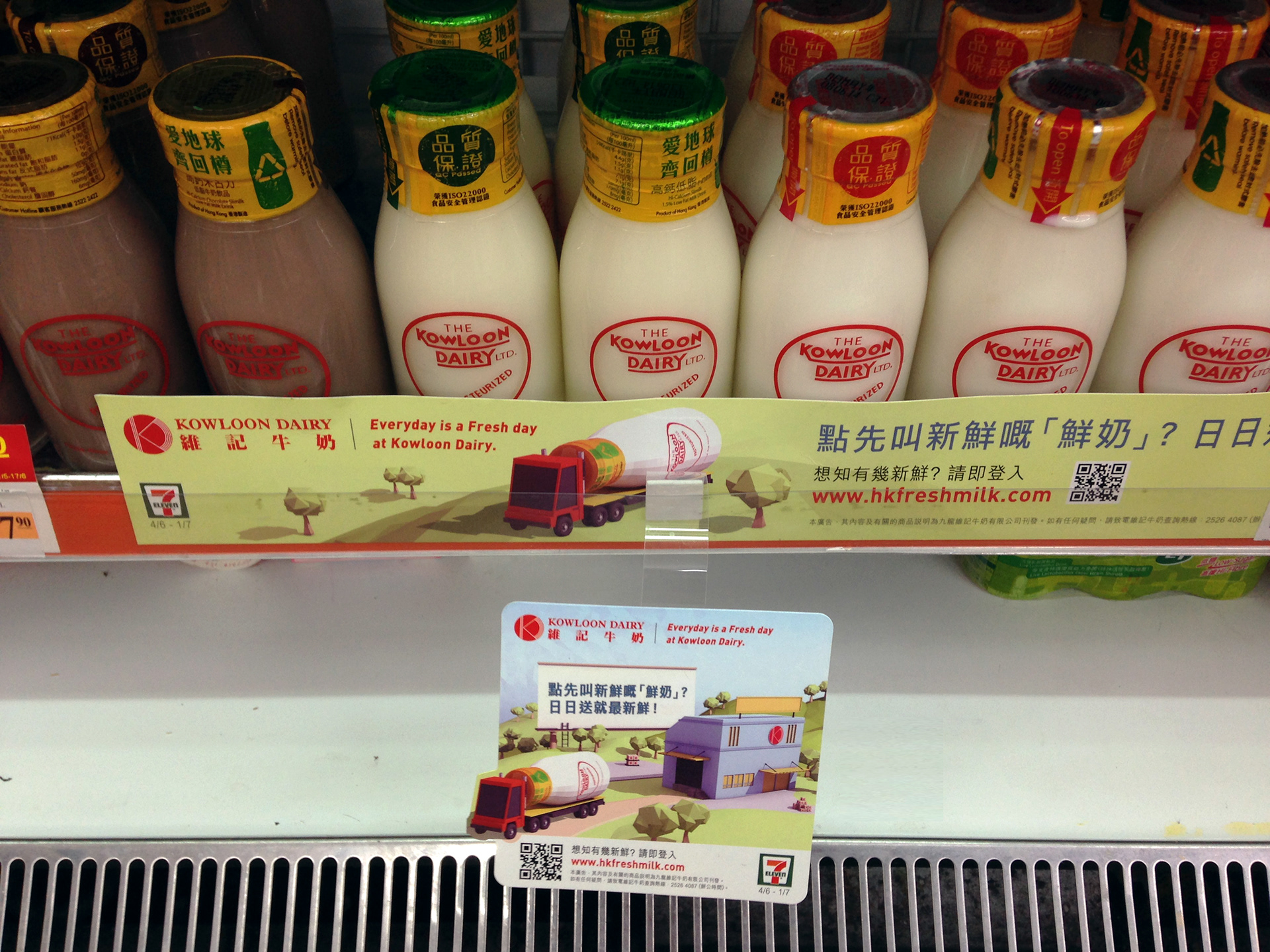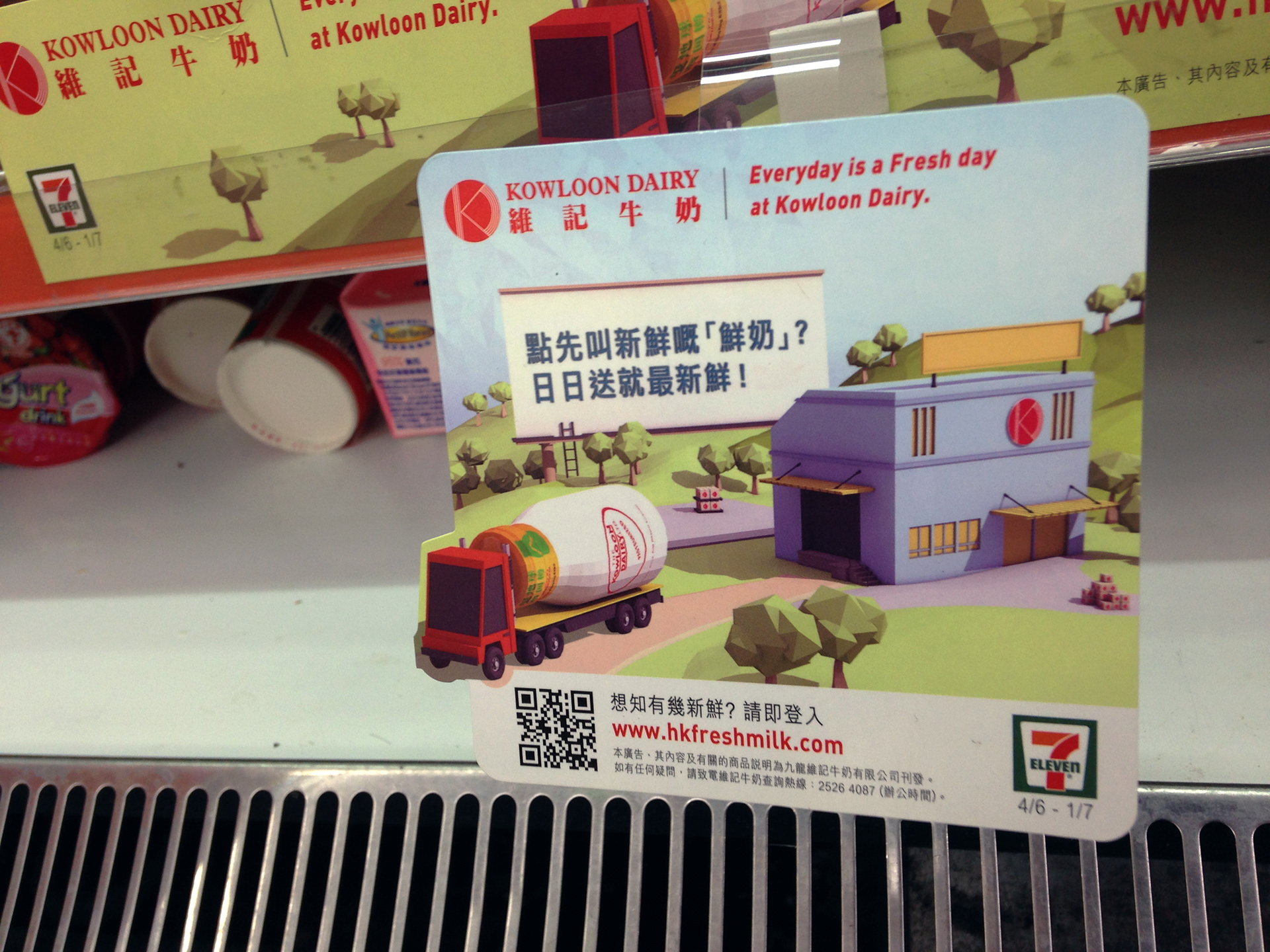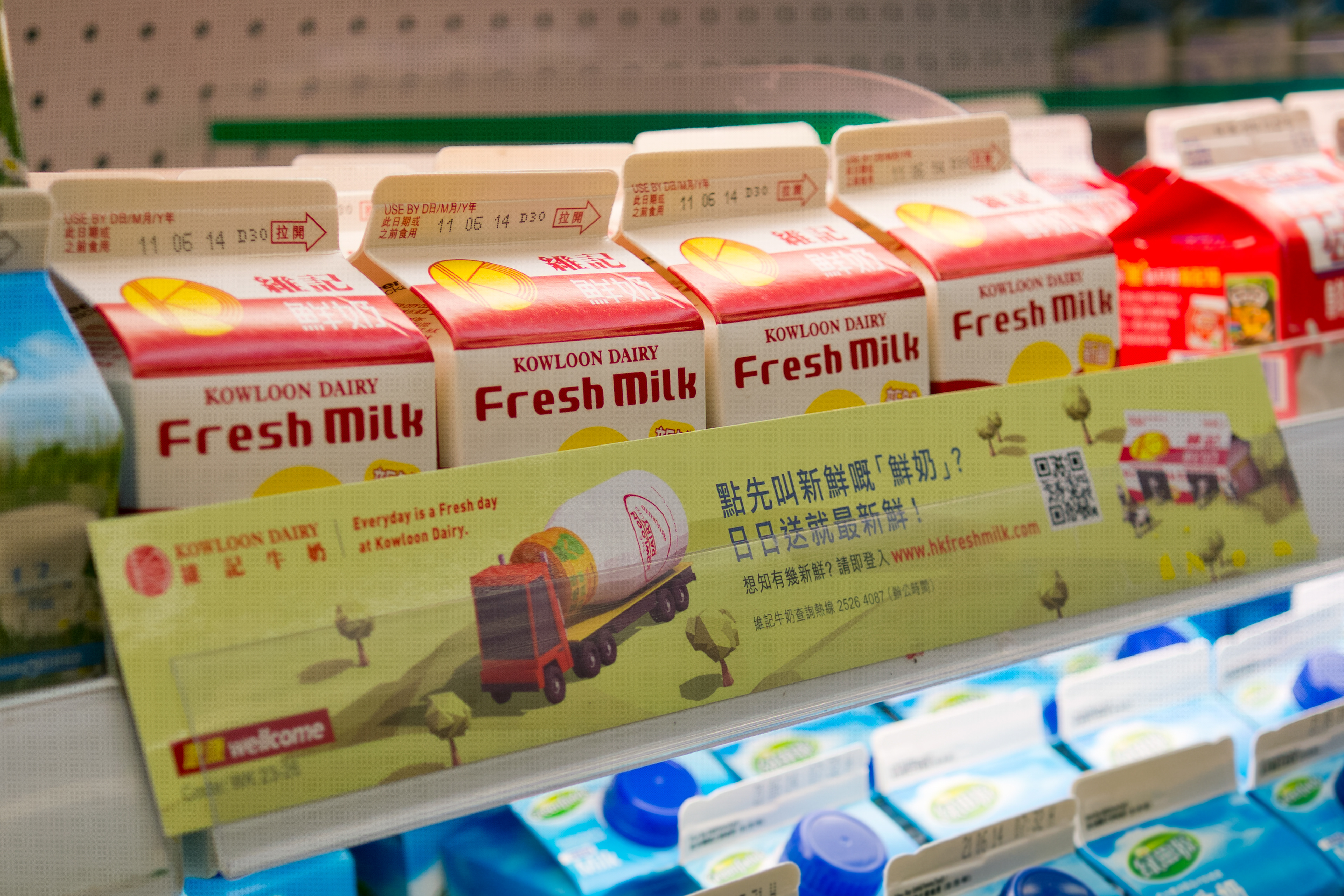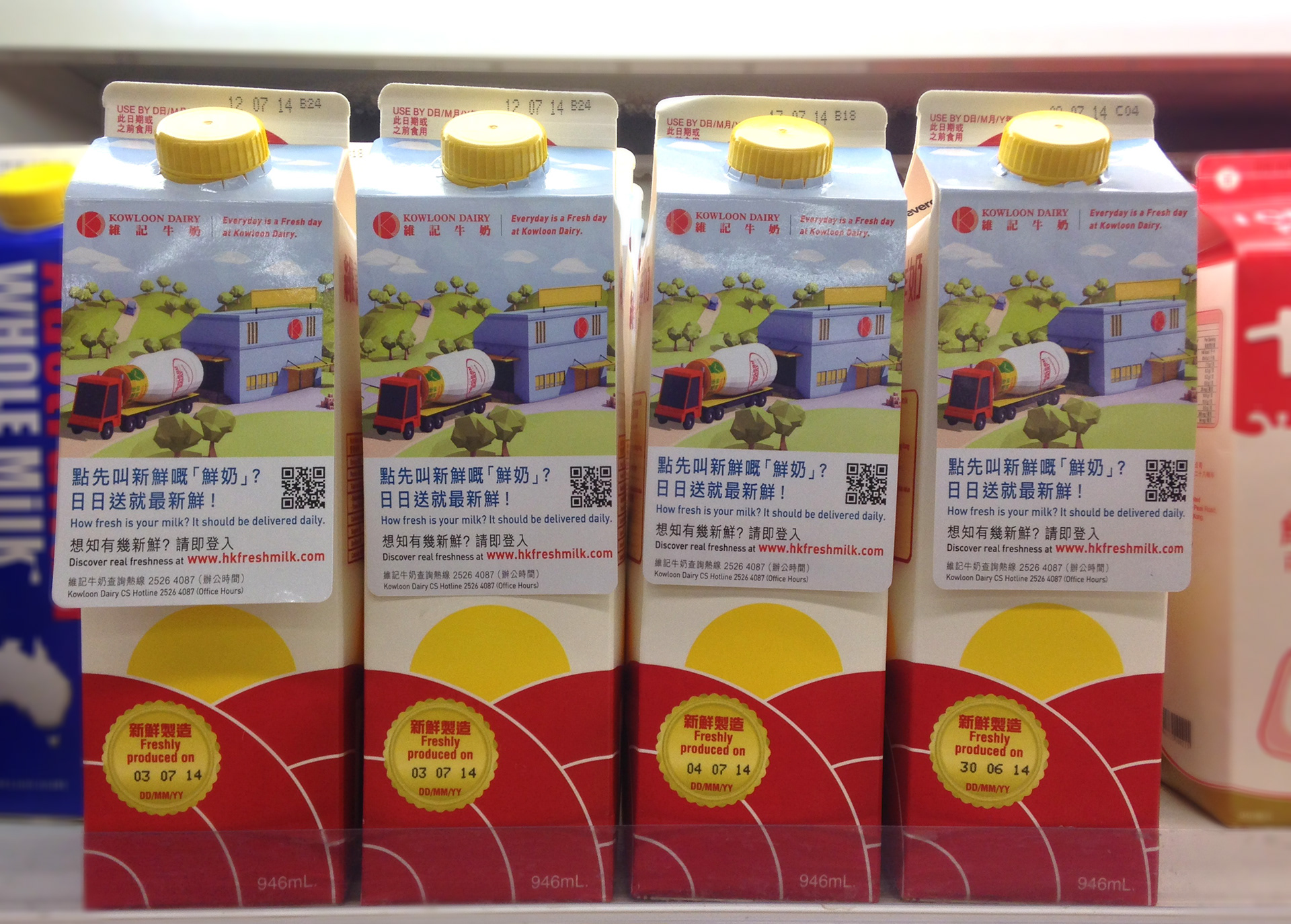 MTR billboards are quite hard to capture
coz there are a lot of people and safety gates at the rail, it's hard to take a good one
–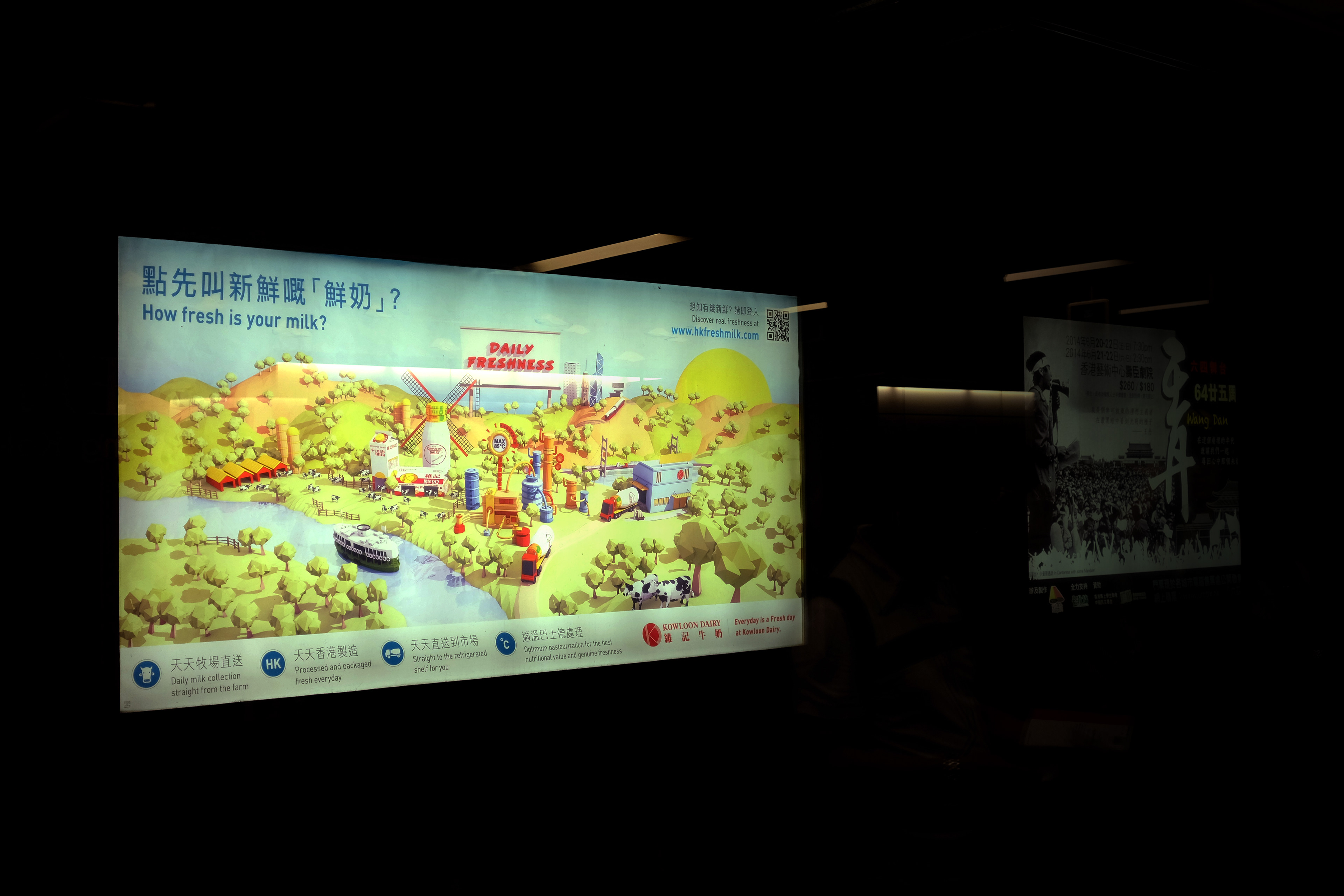 We went into the train and the billboard was right outside.