The DoSeum
San Antonios' Museum For Kids
Worked with Meredith Doby (VP of exhibits) at The DoSeum Children's Museum in Antonio, TX to create some interactive artwork for their new exhibit
"Dream Tomorrow Today"
that opened June 2, 2018. Can see more info on the website.
My work was for two different areas of the exhibit.
1.
"Future City Labs"
- I created 18 AR scenes that children could interact with to create the "perfect" city. 
"
Using an augmented reality platform, kids and families will see how different community values create buildings, places, and services like hospitals, schools, and more. Kids will see how their values shape the way their city looks and the lives of the people within it!"
2.
"Role Play!"
- I created five large-scale green-screen backdrops for children to visualize their role in the future.
"Costumes aren't just for make-believe! Kids can dress up in the uniforms and clothes that help them to imagine their role in the future. Hop in front of our green screen to play out different scenarios—on a city street, park, or house of the future!"
1. "Future City Labs" - 18 AR scenes
My original sketches with feedback / image references feedback from the client.
Process (early grayscale render + final for each)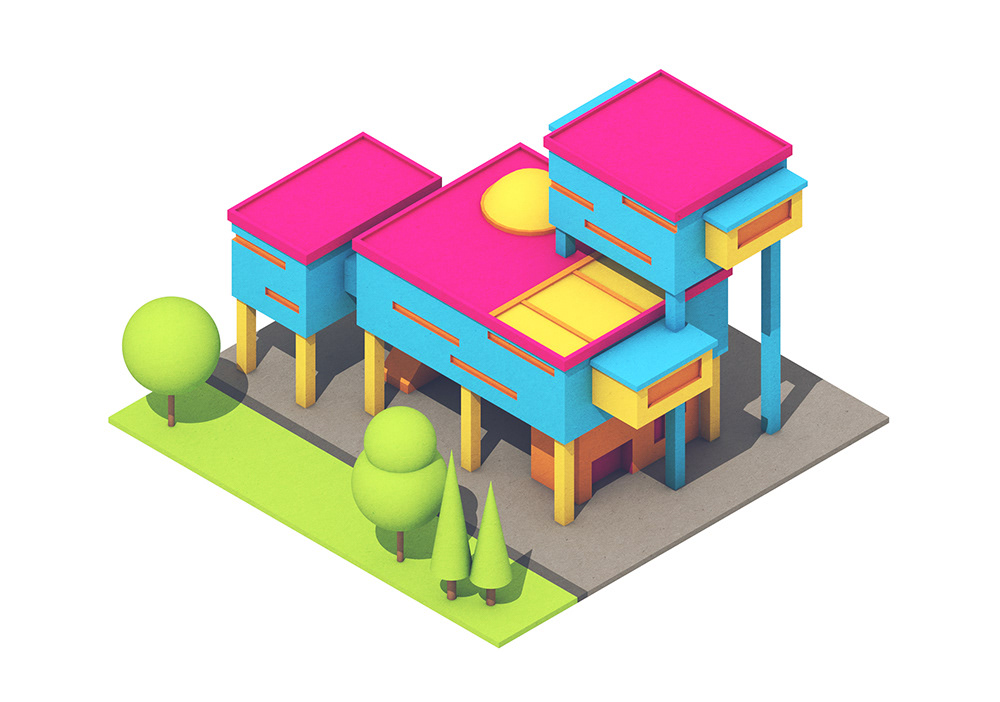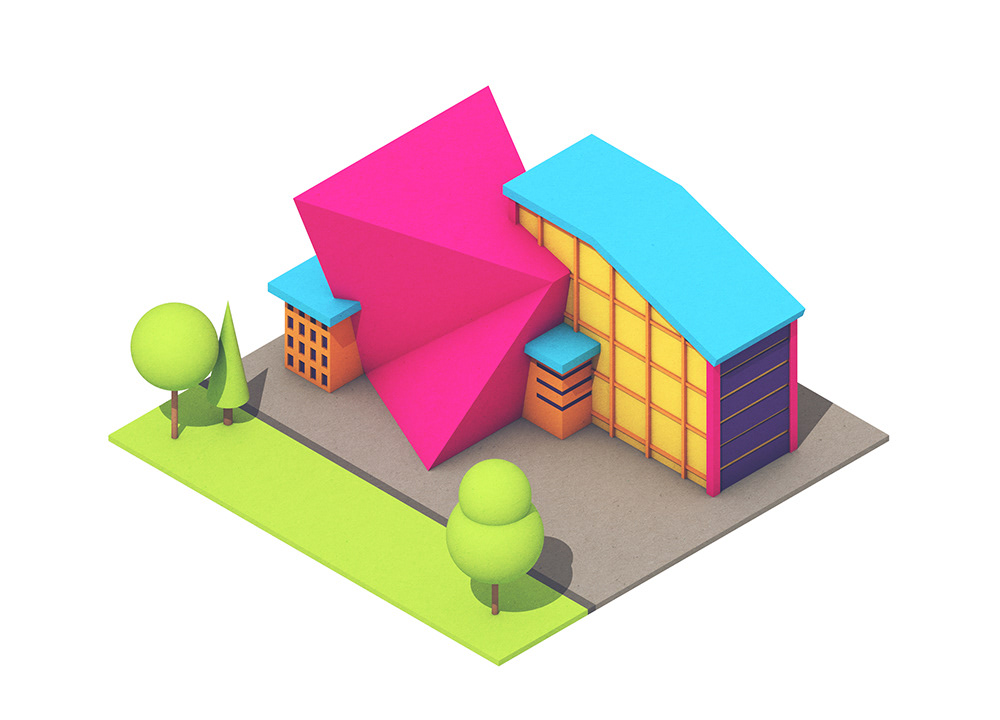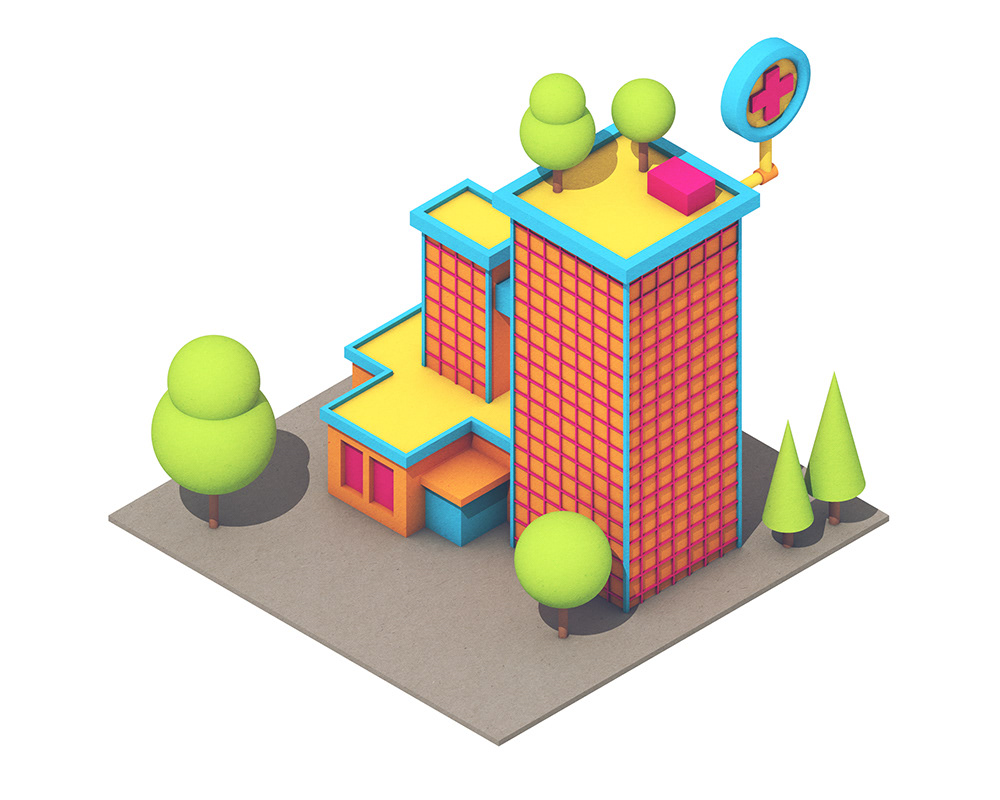 The AR part even made it onto the local news channel!
2. "Role Play" - 5 green-screen scenes