Collaboration work with motion graphics designer, Matt Gravish, for Twitch.
Everything here was made during the years of 2015-2018.
The following GIFs were made for TwitchCon 2016 announcements. I modeled/designed all of the assets, handled lighting and camera angles and Matt brought it all to life with his magical animation skills. We made a pretty great team.
Can see more about the animation process over on his
site
!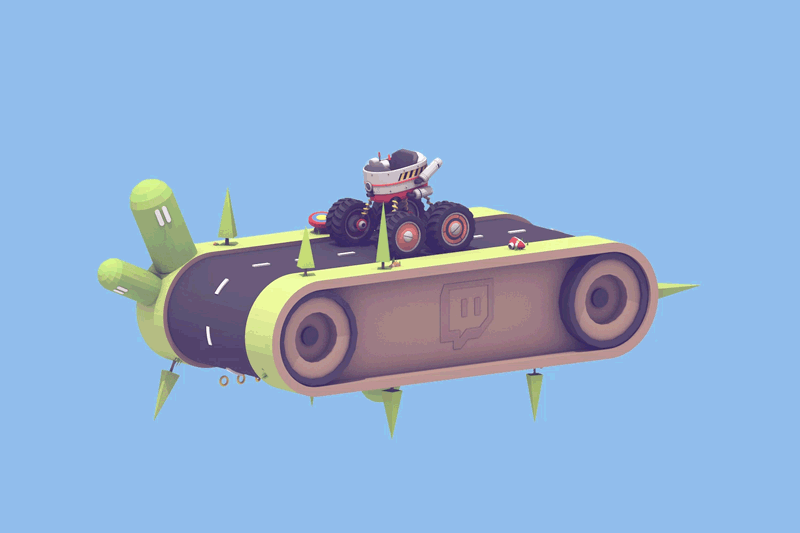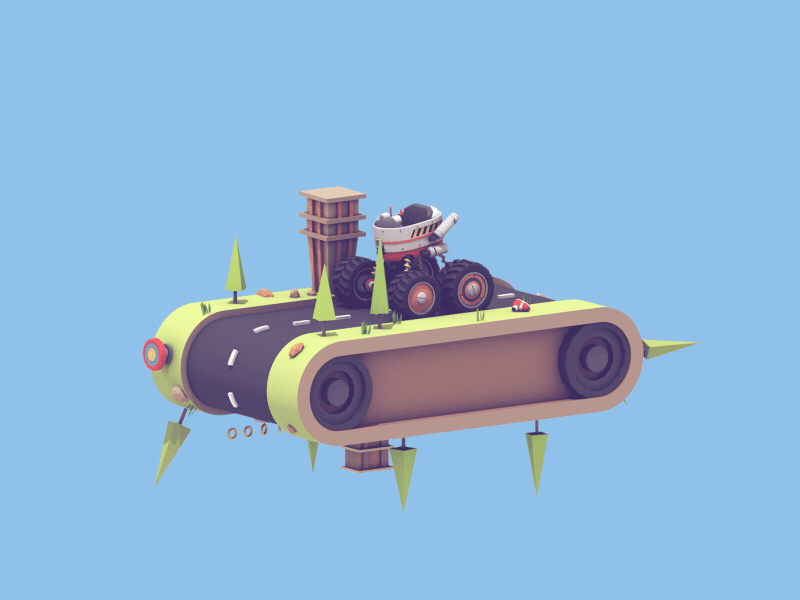 Matt and I also collaborated on this fun opener animation for TwitchCon 2016. 
Can see much more about this project
here
.
And a few nice still shots from the above animation. 
Some experiments with Octane rendering. I modeled the vehicles, Matt rendered them.
We worked together on this short video for the new feature "Rooms" in early 2018. I modeled all of the assets/props and room. Matt storyboarded the concept, modeled the cute little characters and brought it all to life with animation. Can read more about it
here
.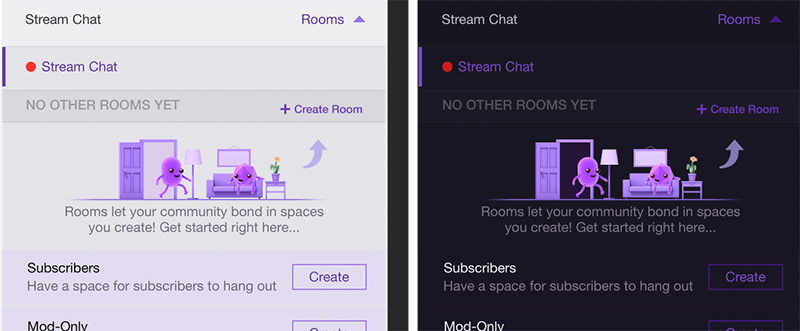 Twitch Desktop App. Characters were a collab between Matt and Darren Geers. I modeled the assets/props.

One of the first animations Matt did when he came on in 2015 was this amazing intro for "Twitch Weekly." He designed the layout, storyboarded the concept and animated it all. I just modeled the forklift, a handful of the assets and some of the more industrial props for the scene.
Matt came up with this intro for TwitchCon 2015 using a bunch of my scenes/assets. I modeled the fake San Francisco setting and all the islands and he storyboarded the concept and animated everything.
Matt used a bunch of my rooms from an earlier project to make a keynote intro for the first TwitchCon (2015).
And finally, a small sneak at an overly-ambitious something we never quite got the chance to finish.
Maybe someday!